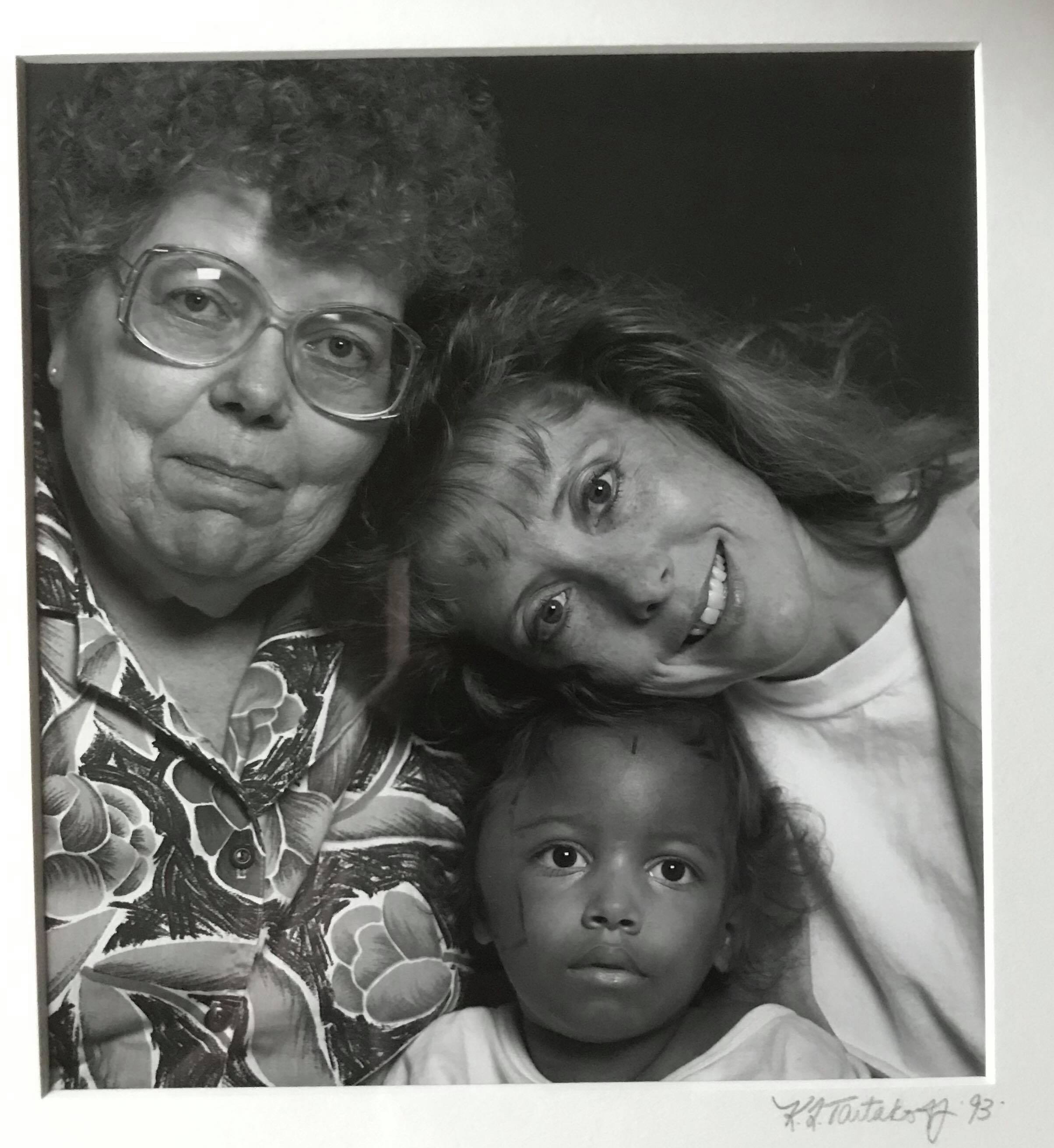 In 1988 HIV/AIDS was a dirty word (and still is today). People were afraid; families disowned individuals for contracting the disease. However, Kathy embraced her family. She took in her sister and her infant daughter, Clarice, both of whom had AIDS.
During the short year her sister lived with Kathy, they struggled to find support groups for families raising children with AIDS. Before they found a support group her sister died. Kathy adopted Clarice and her mom took an early retirement to help raise Clarice because no one would care for a child with AIDS.
Kathy and her mom, Harriet, continued to look for a support group for raising children with AIDS in the Denver area but failed to find one specific to their needs. So they started their own in February 1992, the first meeting was at Children's Hospital. Four families attended, three families had children infected with HIV, and one family with young children had an infected parent. This initial meeting identified there was a need for an uplifting support group for families raising children infected and affected with HIV.
This support group turned into a nonprofit called Angels Unaware. The name came from Harriet who said she thought children with AIDS looked like angels, and that they were unaware of their illness while they lived their lives with grace and happiness. Kathy took the lead role guiding the support group, submitting the documents turning it into nonprofit, producing monthly newsletters, coordinating monthly support group meetings, recruiting a board of directors, and fundraising.
In September 6, 1993, Clarice at the age of 6 years, 6 days, and 12 hours died from an AIDS related illness. Devastated by their loss they continued to support and attend monthly Angels Unaware meetings in an attempt to heal and find purpose.
In April 1994, Raymond Peña died at 4 years of age from an AIDS related illness. Through grieving his loss, Raymond's adopted mom Barb, Kathy, and two other volunteers developed a free family camp for Angels Unaware families called Camp Ray-Ray.
Angels Unaware has helped over 300 families heal over the past three decades. We are a non-profit agency run 100% by volunteers who work with children and families impacted by HIV/AIDS, with the primary goal to improve quality of life for those families.
Eligibility for a family to participate in our events is based upon a child, under the age of 24, living in the immediate family who has someone living with HIV.